Pest Control Aurora
Exterminator and Animal
Removal Service
Discuss your Pest Control Needs
Get Free No Obligation Quote Today
Aurora Pest Control
We are a professional pest control and animal removal company that has been serving Aurora and nearby areas for over 10 years. We can exterminate bed bugs, cockroaches, ants, bees, ants, mosquitoes, moths, rodents, mice, rats, raccoons, and just about any pest that you don't want in your home. Our professional exterminators are extensively trained to eliminate unwanted visitors in your home, office, or commercial property in Aurora. Contact us today to get a free quote for your pest issue.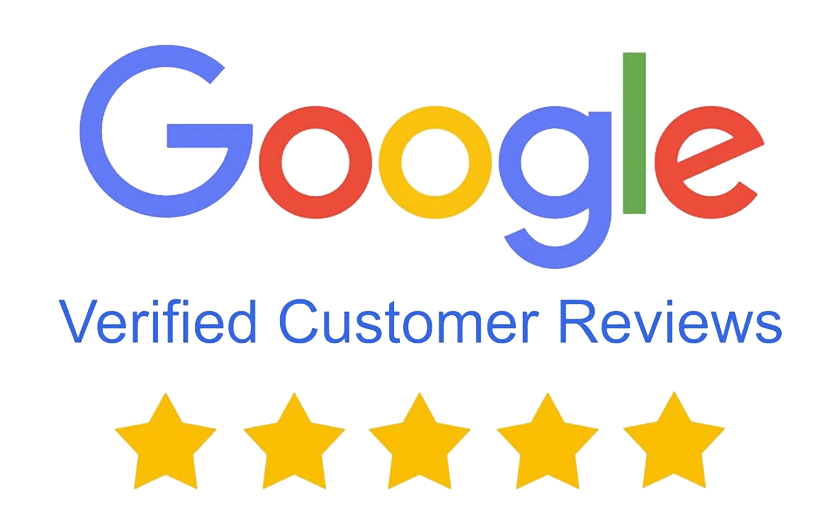 Five Star Rated Pest Control In Aurora On Google Reviews
Why Choose AR Pest Control in Aurora?
Maybe you're wondering why home and business owners in Aurora always turn to us for their pest control and rodent removal needs; it's simple. The secret lies in our:
Competitive Pricing
We know that having pests running around your home or office can be frustrating, so we have designed our packages to be affordable without compromising service quality. For a reasonable fee, we offer a high-quality and lasting pest control service that guarantees your protection for several years.  
100% satisfaction
There's nothing more important to us than seeing our customers satisfied, safe, and worry-free. We give us all to ensure your home is free from pests and that you are 100% satisfied with our services.
Years in business
We have acquired a great deal of experience and built a reputation for exceptional service throughout our years in business. Our track record of reliability and effectiveness has been proven over the decades as we have successfully exterminated even the most challenging categories of pests with innovative ideas and creative solutions.
Experienced Staff
Our team of experienced and friendly staff aims to put a smile on our customers' faces not only with our outstanding services but also by building healthy relationships with them.
Safe and Eco-friendly Products
Your safety is our top priority which is why we ensure all our products and methods are harmless to both humans and the environment. Our products and techniques are eco-friendly and do not pose any health issues while effectively eliminating pests and keeping them far away from your residence.
We are proud to be the top rated Pest Control in Aurora.
There are many pest control service providers in Aurora, but we are proud to be the top-rated company. AR Pest Control takes a unique approach to pest elimination, which enables us to provide quick, effective, and long-lasting solutions for both commercial and residential buildings. AR Pest Control is one of the top-rated pest control companies due to our hard work and excellent credentials.
We know your neighborhood.
We know that effective pest management goes beyond knowing the right tools to use; it also includes having deep knowledge and first-hand experience of the locality and the behavior of pests in the area. During our 10+ years in business, we have operated all around the GTA and therefore, we are able to understand the challenges homeowners face locally and subsequently develop adequate solutions for them.
Well-trained and certified Pest Control In Aurora
You can trust AR Pest Control to pest-proof your residential or commercial building effectively because our experts are well-trained and qualified for the job.
Below are some of our official pest control certifications, awards, and affiliations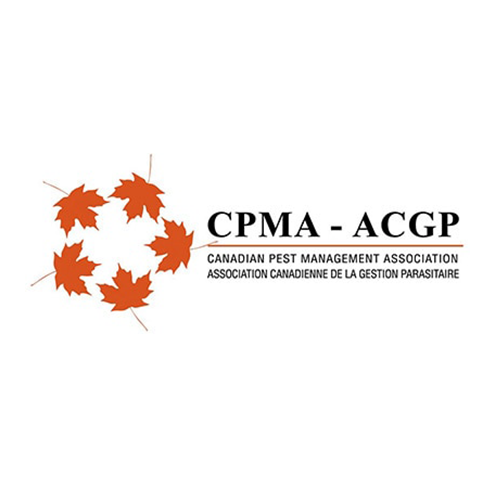 Canadian Pest Management Association
A member of CPMA (Canadian Pest Management Association)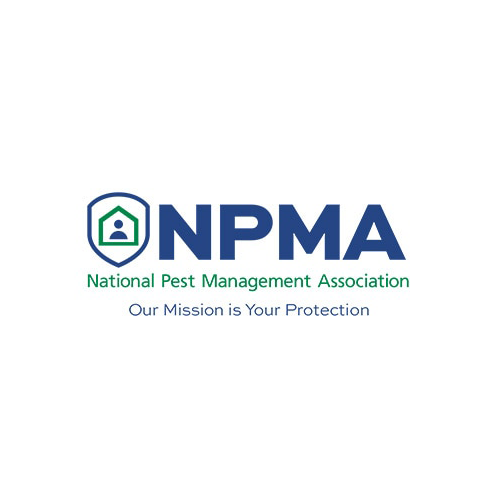 National Pest Management Association
A member of NPMA (National Pest Management Association)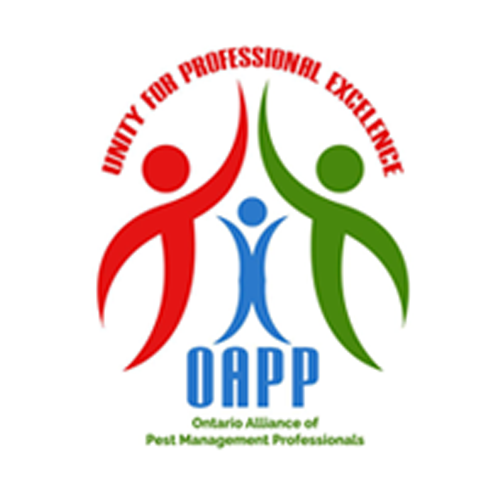 ONTARIO ALLIANCE OF PEST MANAGEMENT
AR PEST CONTROL INC. is a member of OAPP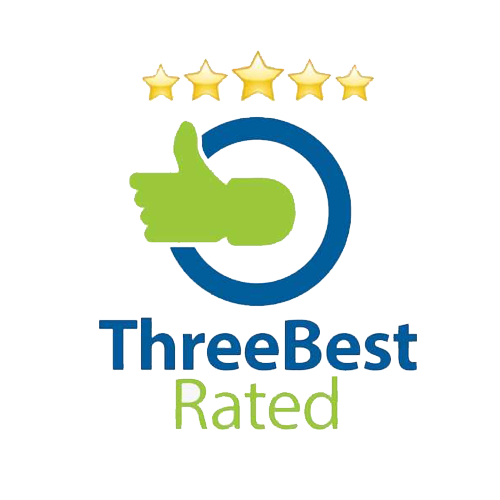 Three Best Rated
Award of excellence for the Best Business of 2022 (by ThreeBestRated)
Our Aurora Pest Control Service Staff
Our team is composed of experienced, dedicated, and hardworking individuals that work with you and your needs to ensure your home is pest-free.
We guarantee that our service will meet all your pest control needs, no matter how unique your situation may be. We have a wealth of experience and knowledge from which we can pull the perfect solution. Additionally, our staff deploys only the safest and most environmentally friendly techniques, as recommended by IPM (Integrated Pest Management).
Let's Talk About Your Needs
After we get some information from you, we'll set up a time to discuss your pest control needs in further detail.
Our
Process
Our pest control process entails a step-by-step action plan based on the principles of integrated pest management (IPM).
Most

common pest issues
in Aurora

Based on our years of experience in business, the most common pests in Aurora are wasps, ants, bed bugs, mice, rats, cockroaches, raccoons, and squirrels.
Wasp Removal Service in Aurora
Wasps are of various species and colors, and they live in colonies of queens, workers, and males. They typically build their nests on the upper casing of windows, verandas, gazebos, under eaves, ceilings, attics, or in trees and shrubs. Some even build their nests underground and within wall voids.
Wasps are attracted to sweet smells like fruit, rotting fruit, rotting vegetables, flowers, juices, ice cream, soft drinks, beer, deodorant, cologne, and perfume.
All wasps have chewing mouthparts that can chew through the wood which can damage your walls, ceiling, and wooden structures.
AR Pest Control can help you eliminate wasps by locating their nests and using the appropriate pesticides.
Ant Removal Service in Aurora
Ants live in colonies and can build nests in soil and wood, depending on the species you're dealing with. They are attracted to nearly any human food and are particularly interested in sugary foods, meats, and grease.
Ants can cause a series of damages to humans and the environment if they're left uncontrolled. They can transmit diseases, and chew on wood, insulation, and electrical cables. When feeling threatened by humans, ants can also bite or sting which is why it's crucial to work with an experienced pest control company.
AR Pest Control can help you eliminate ants in your household by using the proper extermination techniques. We will identify all potential entry points and ensure they are properly sealed and apply safe pesticides to get rid of the ants.
Bed Bugs Removal Service in Aurora
Bed bugs live inside and around beds such as mattresses, inside mattress coils, and cracks in bed frames. Bed bugs can also be found in other furniture such as bedside furniture, wallboards, door and window frames, wood paneling, and dressers. Bed bugs are some of the worst pests to deal with as their bites can be long-lasting, painful, and itchy.
Bed bugs are also difficult to get rid of as they travel and reproduce quickly. If not treated properly, they can take over your entire house in a matter of days.
Hiring an experienced pest control company like AR Pest Control can help you eliminate bed bugs completely within a couple of weeks. Our approach to eliminating bed bugs involves identifying their hiding places and applying effective pesticides directly so you don't need to get rid of any of your belongings.
Mice Removal Service in Aurora
Having mice in your home is extremely common as they can squeeze through any small holes or cracks. They typically reside in attics, under cabinets, wall voids, or other crawl spaces. A single mouse can cause a good deal of damage to you and your property. They can destroy furniture, chew through clothes and wires, and even spread diseases.
AR Pest Control works hard to block any potential entry points for mice as well as set traps to capture and exterminate all the mice in your home. We also deploy chemicals to complement the traps to ensure your home is entirely free from mice.
Rat Removal Service in Aurora
Rats are larger and more aggressive than mice. They seek refuge in dark, cool spots such as under furniture, behind walls, and inside crawl spaces. These creatures are similar to mice in their destructive nature as they can chew through food and non-food items like clothes, wood, plastic, etc. However, they are more dangerous because they bite which can spread many diseases, such as hantavirus, leptospirosis, Tularemia, lymphocytic choriomeningitis (LCMV), and Salmonella.
Partner with an experienced pest control company like AR Pest Control to safely exterminate all rats and other rodents living inside your home. Contact us immediately once you spot a rat inside of your home to protect your family and minimize the potential damage to your property.
We work hard to block any potential entry points and set traps to capture and exterminate all the rats indoors. If required, we may as well deploy chemicals to complement the traps and ensure your home is completely free from rats.
Cockroaches Removal Service in Aurora
Cockroaches are one of the worst pests to have invaded your home as they can survive for weeks without any food or water. They love narrow cracks and crevices, so you may find them behind refrigerators, in dark drawers, under sinks, or in cabinets. These animals eat both food and non-food items, helping them survive even in a clean environment.
Cockroaches can snack on paper, packaging, plastics, fabrics, and even animal matter (e.g., rabbit droppings). They carry bacteria and can be dangerous to your health if they gain access to your food or utensils. They can carry diseases such as Salmonella, staphylococcus, and streptococcus. Also, they can damage important properties such as documents and furniture.
Partner with an experienced pest control company like AR Pest Control to safely exterminate all cockroaches living inside of your home. AR Pest Control will inspect your home to uncover their hideouts and apply a non-toxic product to exterminate them. We will also look out for potential entry points and block them to prevent future invasions.
Raccoon Removal Service in Aurora
Although raccoons are unlikely to enter your house, they do significant exterior property damage. They take shelter in hollow trees, abandoned buildings or rooms, ground burrows, and brush piles. Raccoons are known for rummaging through garbage looking for food which can be a huge nuisance. If found inside your home, they can damage your ventilation and electrical systems that pass through attics and if not treated, they can lead to fire or water damage.
It's absolutely crucial to hire a professional when eliminating raccoons from your property as they can be very aggressive. They are also known for spreading diseases such as rabies and parasitic raccoon roundworm.
Partner with an experienced pest control company like AR Pest Control to safely exterminate all raccoons on your property. Our professional methods and experience come into play when removing raccoons as we have to be careful not to cause any damage or worsen an already existing damage. We will also offer helpful advice like telling you to keep your trash in raccoon-repellent trash bags and remove any pet food in the surrounding area.
Squirrel Removal Service in Aurora
Squirrels have a habit of chewing, which can be a major threat to the wooden structures in and around your home. They can carry insects such as ticks and fleas which can infect you or your pet if in contact. They are also known to spray urine and feces which can put you at risk of contracting Salmonella and be a nuisance to clean.
If you're struggling with squirrel infestation, AR Pest Control can help you remove them in a safe and efficient manner. We will also block any potential entry points and keep your home free from such unwanted invaders.
FAQs

about Pest Control
How long does pest control take?
This depends on several factors, including the kind of pests you're dealing with, the size of your building, the degree of invasion, etc. Insects are typically eliminated within 24 hours; however, other pests such as rodents can take up to 3 months depending on the level of infestation.
Is Pest Control important?
The health risks and property damage that can arise from pest attacks can be devastating. Pest control is essential to ensure your family, and your property is safe and well protected.
Can I get rid of pests on my own?
It is strongly recommended that you hire an experienced pest control company when dealing with pests inside of your home. If not eliminated properly, pests can spread disease as well as cause additional damage to your property. It is also extremely dangerous to handle pest control chemicals without the proper training and equipment as some can be very toxic and dangerous to humans. Partner with AR Pest Control to take care of all of your pest removal needs in a safe and cost-effective manner.
Contact AR Pest Control for Pest Control Services in Aurora
We are more than delighted to answer your questions and concerns about our pest control services. Reach out to us via email or call our customer service to schedule an appointment today.
Get in Touch
AR Pest Control offers residential, commercial, industrial and large multi-unit residential clients with written quotations without you having to wait days for a return call or an email. Contact us for a no obligation, no hassle, best price quote at (905) 670-7378
AR Pest Control
6355 Kennedy Road, Unit #1 Mississauga, ON L5T 2L5
Find Us on Map
Our Email
info@arpestcontrol.ca
Let's Talk About Your Needs
After we get some information from you, we'll set up a time to discuss your pest control needs in further detail.