Pest Control Vaughan
Your Local Pest Control Experts
AR Pest Control Vaughan guarantees safe, affordable, reliable and timely integrated Pest Extermination for your home as well as for your business. Our fully licensed experts are here to not only ensure your homes and businesses are pest but we also help you save your corporate brand identity by providing you with the industry's best pest control programs. Let AR Pest Control Services Vaughan show how we can become your most trusted and valued partner for all your pest control needs. We service Vaughan  and all of the GTA; contact us for a no obligation, no hassle, best price quote at ((905) 670-7378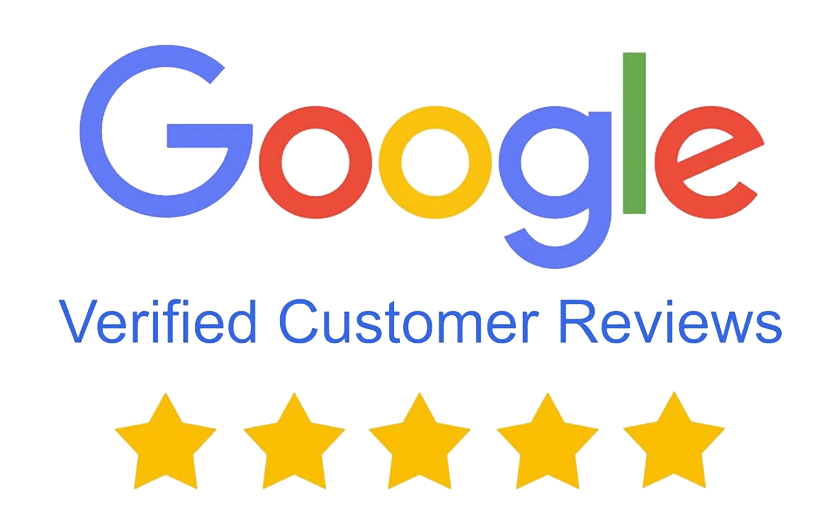 Five Star Ratings on Google Reviews
Official Pest Control Certifications, Awards & Affiliations
AR

 

Pest Control Vaughan offers you reliable and affordable services.
AR

 

Pest Control Vaughan's team has a wealth of innovative, practical experience. We work with you to customize and implement the safest and most environmentally friendly, IPM (Integrated Pest Management) service solution that will meet and exceed all your pest control needs.
AR

 

Pest Control Vaughan offers inspections for commercial, industrial, and from small to large multi-unit residential clients with written quotations without you having to wait for days for a return call or email.
AR

 

Pest Control Vaughan has developed the best solution and methodology for a wide range of occasional invaders.  We realize that every client has individual needs and issues. Our team promises to complete our work in a timely manner that is the least inconvenience to you.
AR Pest Control Services for Vaughan and the GTA
AR Pest Control in VAUGHAN
Some Interesting Facts about VAUGHAN:
One of the fastest growing cities in Canada, Vaughan is just north of Toronto, and although it is a suburb of the large city, it is a city in its own right. Vaughan has a long history that dates back to 1792, but it wasn't until its massive expansion after 1991 that put the city on the map.
Not only is Vaughan a cultural melting-pot, it is also filled with things to do. It is home to the largest amusement park in the country, one of Canada's largest shopping centers and an open-air heritage museum. In short, it is a city well worth visiting.
If you are a fan of the famous Group of Seven, then you must visit the McMichael Canadian Art Collection. This small art gallery features an extensive collection of paintings by Tom Thomson, as well as other works by other artists from this renowned group.
The art gallery is small, but it sits among 40 hectares of forest. In addition to the art gallery itself, there is also a sculpture garden, the historic Tom Thomson Shack and a cemetery where six of the Group of Seven are buried.
After strolling through the gallery and admiring the artwork, explore the grounds and go for a nice walk along one of its trails. The trails wind through some picturesque forest of pine, maple and oak.
DON'T LOOSE ANYMORE SLEEP or TIME. Simply call AR Pest Control Vaughan for a consultation and estimate at 905-670-7378 and we will be happy to help you.
Guaranteed Mice, Rats and other Rodent Control
Many residences, restaurants, hotels, entertainment facilities, manufacturing facilities, logistics and warehouses in Vaughan are dealing with mice, rats and other rodents, and for some it is a constant issue. Your business or home offers everything mice and rats needs to sustain themselves such as food, water and shelter. Since mice and rats are not picky eaters, they tend to chew through anything they see as an obstacle to get to food or harbourage site.  Mice and rats can also cause a host of serious structural issues including damaging walls, chewing wiring and furniture, and they can also carry serious diseases. It's extremely important to ensure you control mice and rat infestation as soon as possible else they will take a foot hold in the building. The longer you wait the more serious the issues can become.
Hiring an experienced pest control expert definitely helps getting rid of mice, rats and other rodents. When you look for Mice and Rats Control specialists in Vaughan, make sure to choose a company with a good reputation. Your AR Pest Control Vaughan office has specific products developed for Mice, Rats and other Rodent control. Due to the danger of property damage, health risks and risk of loss to businesses, contact us for a no obligation quote at (905) 670-7378.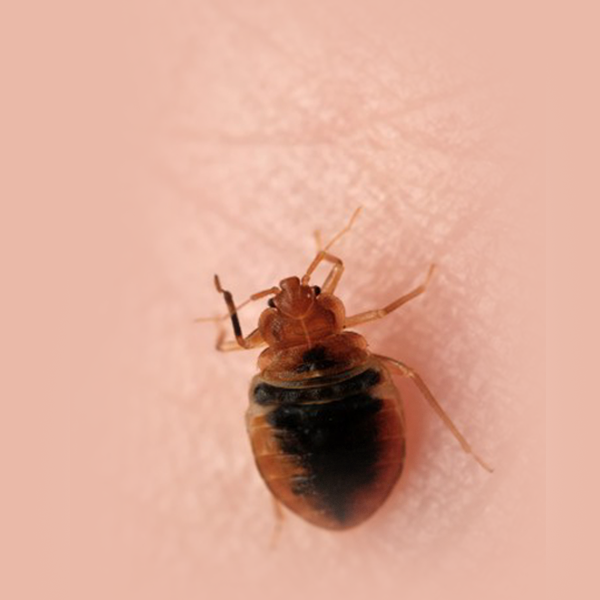 AR Pest Control Vaughan offers 100% Bed Bugs Control Guarantee
Bed Bugs have become a significant problem not only for Vaughan and the GTA, but also for all of Canada and around the world. They have become a major cause of lost business in the entertainment and hospitality industries. They easily spread and are difficult to treat resulting in rapid growth in the number of bed bug outbreaks in Vaughan. The key to beating any bed bug infestation is to raise awareness of what to look for and to ensure bed bugs are dealt with immediately once discovered.
Bed bugs feed on your blood to help themselves reach maturity. Finding bites on your neck, shoulders, face, and other exposed areas of your skin is the first sign that you may have a problem on your hands. Other signs that you might have bed bugs include finding blood spots on your sheets, bugs feces, and the leftover skin that they have shed.
Unlike other insects, bedbugs tend to bite in lines, clusters, or zigzag patterns, which makes them easy to identify. The reaction to bed bug bites varies from person to person. Many people don't react to the bugs' anticoagulant at all; however, some individuals develop reactions such as swelling, itching, and red welts. Severe reactions can even include extreme swelling and blister-like inflammations.
AR Pest Control Vaughan uses specific products developed for controlling and eliminating Bed Bugs. If you think you have bed bugs in Vaughan or anywhere in the GTA.
Call AR Pest Control Vaughan right away for no obligation quotation at (905) 670-7378 or info@arpestcontrol.ca for a no obligation quote.
Ants Control– Getting Rid of Ants can be difficult on your own
Some ants such as Carpenter Ants are considered a destructive pest, and they are abundant in Vaughan. Ants are becoming a constant problem for many homes and businesses in Vaughan and in the GTA, and they are often very difficult to get rid of with off the shelf products available in stores. Even though, most ants are not extremely destructive, no one wants ants them around especially with kids and pets at home. If you have an ant infestation, it's best to call a professional pest control company such as AR Pest Control Vaughan.
At AR Pest Control Vaughan, our first focus is to find the root cause of ant infestation, so we can get rid of them permanently. We only use commercial non-hazardous products that are not only safe for you and your family as well as for your pets, but they also do not harm the environment. If you are looking for a guaranteed solution to your ant's problems, contact AR Pest Control Vaughan for a no obligation Ant Extermination quote at 905) 670-7378.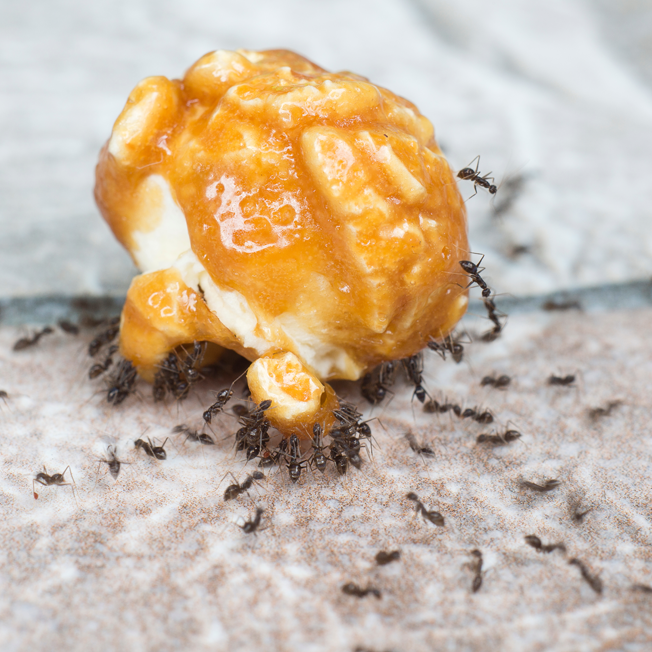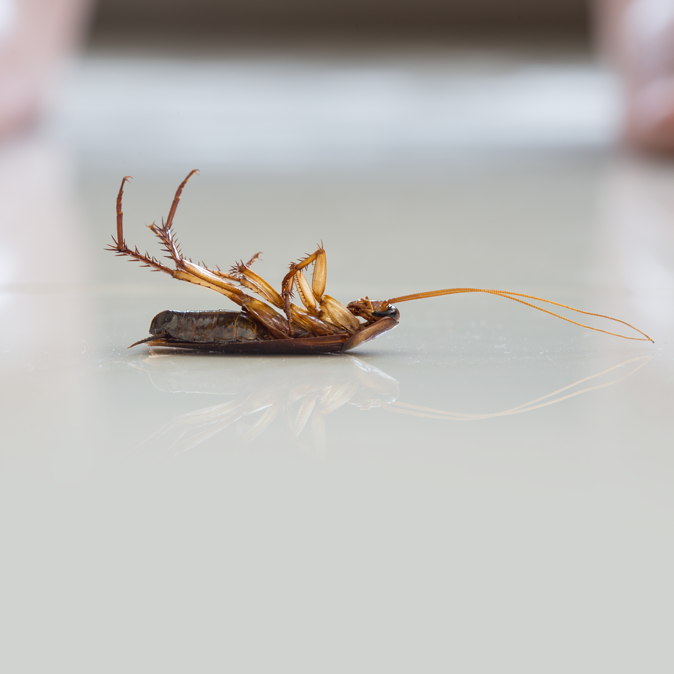 Cockroaches Control – Talk to AR Pest Control Vaughan for a Quote
Many homeowners, Property Managers, Private Schools, Hotel General Managers and businesses in Vaughan are dealing with Cockroaches. Cockroaches are usually attracted to food available somewhere in your property. They will eat anything from foods, paper, packaging, plastics and fabrics to animal matter (e.g. hamster and rabbit droppings).
The three main types of cockroaches commonly found in homes in Canada include the German cockroach, Oriental cockroach and American cockroach. All species are usually found in greatest numbers in kitchens or where food is stored.
Signs of cockroach problems can be identified by various physical evidence such as cockroach droppings, smear marks, shed skin, cockroach eggs, damage caused by cockroaches, unusual odor and actual sightings in; kitchens and basements. Discovering a roach infestation requires immediate action to ensure a fast solution to the problem and to minimize the health risks associated with cockroaches.  Hiring a professional Pest Control company for inspection and treatment is often the most effective way to get rid of cockroaches in your home or business.
Cockroaches are difficult to eliminate, simply call AR Pest Control Vaughan for a consultation and estimate at (905) 670-7378 or at info@arpestconrol.ca and we will be happy to help you.
Wasps Nest Removal– DIY can be dangerous
With the warmer weather, one often witnesses the presence of wasps, hornets and yellow jackets. Wasps population peaks in late summer, and they can seriously impact your outdoor fun specially if they build their nests in or around your home or business. Wasps Nests vary in shape and size, and these nests can be open or enclosed. They are often found around bushes or trees, under eaves, under exterior fixtures, around door, window frames, etc. Wasps also build nests on locations that are left undisturbed. Regardless, whether Wasp Nests are open or enclosed, unless you deal with them right-away, you run a risk of ruining a perfect afternoon nursing a seriously nasty sting.
If you notice wasps, hornets or yellow jackets around your home or business, and you think their nest is nearby, contact AR Pest Control Vaughan right-away. We have Wasps Control experts with local knowledge as well as with proper equipment and tools, so we can safely remove Wasps Nests for you. Due to the potential danger from a Wasp sting, contact an AR Pest Control Services Vaughan Services Representative for an affordable, and no obligation Wasps removal quote at (905) 670-7378 or info@arpestcontrol.ca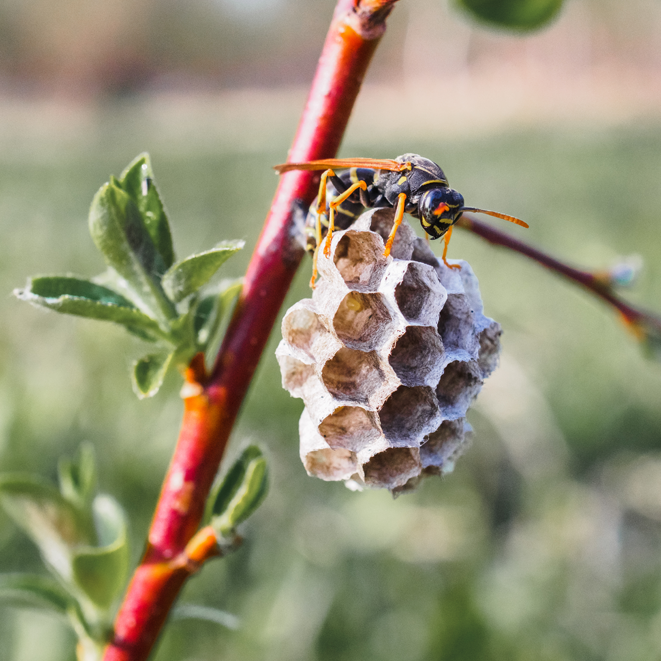 Racoon, Squirrel and other Wildlife Removal – Remove Mom & Babies for good
The population of Racoons and Squirrels have increased in Vaughan and in the GTA in recent years. Raccoons are related to rats, and they tend to breed in spring and summer months. They give birth to 6-8 babies at a time, and since they do not have many natural predators in Vaughan, their population seems to be increasing. Racoons are notorious for making their way into trash cans as well as get into attics, chimneys and garages.
Similar to Racoons, Squirrels also breed often in spring and typically have two to four young each year. Even though, they are quite playful and look very cute, once they enter into your home or business, they can be very destructive. They will chew electrical wiring, furniture as well as beams. They are one of the most destructive pests in Vaughan and the in the GTA.
AR Pest Control Vaughan understands the balance between wildlife and human's well-beings. Our Experts first inspects your property and locate all potential entries and exits for wildlife. AR Pest Control experts also know how to remove racoons and squirrels from your attics, chimneys and from any other areas of your house and business.
Contact us at (905) 670-7378 for no obligation raccoons, squirrels and other wild-life removal quote as we provide a safe yet humane removal of wildlife.
Coverage Areas
Our pest control services cover the following areas:
Get in Touch
AR Pest Control offers residential, commercial, industrial and large multi-unit residential clients with written quotations without you having to wait days for a return call or an email. Contact us for a no obligation, no hassle, best price quote at (905) 670-7378
AR Pest Control
6355 Kennedy Road, Unit #1 Mississauga, ON L5T 2L5
Find Us on Map
Our Email
info@arpestcontrol.ca
Let's Talk About Your Needs
After we get some information from you, we'll set up a time to discuss your pest control needs in further detail.